Lauer & Weiss
The company
We design the
mobility of the future
Our engineers and project managers offer you tailor-made solutions from conception to the complete design implementation for the mobility of tomorrow – and for that of today. In our four Competence Centers we coordinate among ourselves for better flexibility and precision and to achieve the specification given by our clients.
Regular training and certification keeps our team up-to-date with cutting edge technologies, often giving them the decisive edge. Using state-of-the-art digitalization tools, we can guarantee the maximum benefits to the customer, while minimizing time-consuming development pitfalls.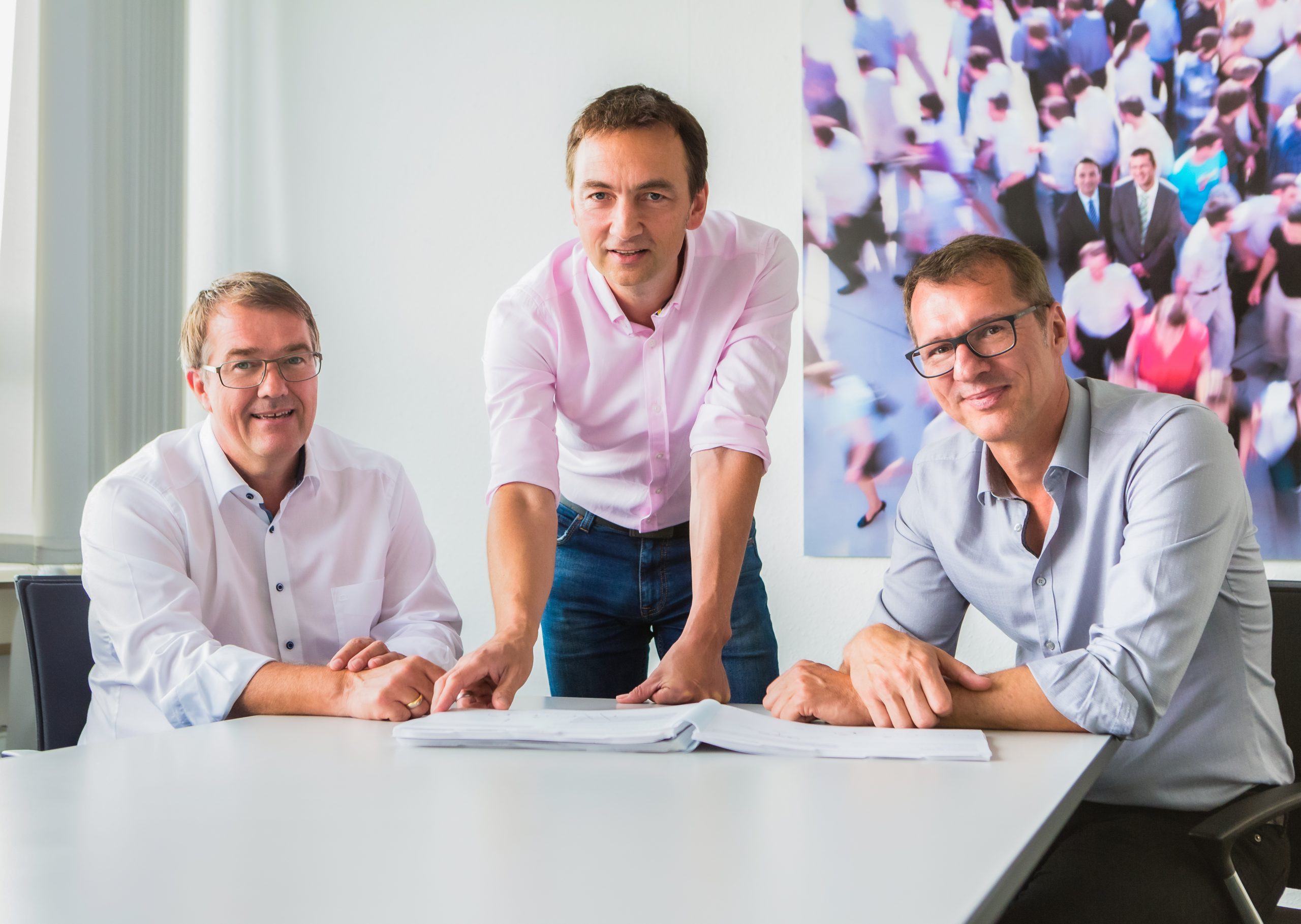 Lauer & Weiss stands for automotive concepts and development for more than 20 years. Innovative spirit, efficiency and quality is the cornerstone of our daily work. These characteristics shape the success of our company and have made us an established development partner in the automotive industry.
Dipl.-Ing. Jochen Lauer, Managing Director (right)
Dipl.-Ing. (FH) Walter Bollinger, Member of the Management (left)
Dipl.-Ing. Wolfgang Weiss, Partner (center)
Customer satisfaction is our standard
Even today – more than twenty years after our founding – one Lauer & Weiss basic principle has not changed: We want to turn the conceivable into the feasible.
More than 200 motivated employees ensure dynamism, functionality and the highest application security in every conceivable project environment at our company. What makes them so extraordinary is their expertise, their unconditional will to think freely and their ability to design with precision. Everyone, every engineer. And that is exactly what our renowned clients at home and abroad value so much about us.
The satisfaction of our customers and partners is our business basis and the benchmark of our work. We are therefore proud to have worked with the following companies and to have close, successful and long-standing partnerships with them.
Daimler
EvoBus
Porsche
MAN
Mahle
Doll
HWA
Magna
Goldhofer
AMG
Schmitz Cargobull
Stihl
Zimmer Medizinsysteme
Bavaria Yachts
Schaeffler
Hirschmann Automotive
Ziehl-Abegg
CM Fluids
RAFI
Leoni