Portfolio overview
Lauer & Weiss
Consequence
with a C as in
Competence
Our approach: "First Time Right"
We align ourselves with the utmost consistency to the tasks of our customers and deliver tailored technical solutions.
With over 20 years of accumulated experience, we are able to achieve our clients' goals on time and accurately with the combined expertise of our four Competence Centers: Bodywork & Chassis, Energy Management, Simulation and Drivetrain, in accordance with the "First Time Right" principle.
+ Vehicle Concepts
Vehicle Development
Feasibility Studies
Vehicle Component Integration
Requirement Specification
Component Procurement (Prototypes)
Special Purpose Vehicles
+ Cooling and Heating Systems
System Logic
Packaging
Cable Routing
Mounting Brackets
Air Ducts
Vehicle Cooling
+ Vehicle Assembly & Rebuild
Implementation of Vehicle Concepts
Procurement of Parts and Components
Vehicle Assembly in our Workshop
System Tuning (control units)
Commissioning and Test Drives
Vehicle Approval
+ Body in White
Frame Development
Connecting Technology
Material Concepts
Light Weight Construction
Cast and Sheet Metal Parts
Structure and Add-on Parts
+ Interior & Exterior
Front Modules
Rear end Panels
Cockpit
Center Consoles
Panels and Trim
Plastic Parts
+ Technical Consulting
CAD Start Models
Part Numbering System
Development and Release Processes
Structure of DMU-Vehicles
Layout and Templates
Workshops and Seminars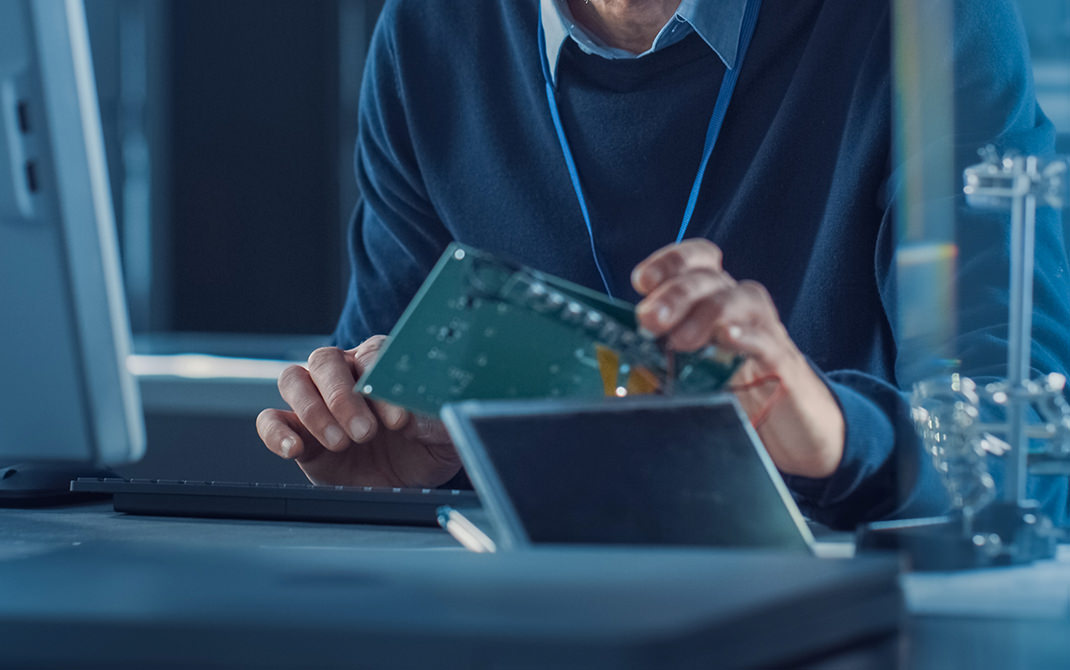 Accelerate early,

brake late…   
… but never go off course
Our internal motto describes our competitive spirit: We are innovative, digital, and technically sophisticated – but never needlessly complicated. This enables us to reach our goal as quickly and safely as possible. Altogether, our explicit aim is to always skillfully combine all these maxims for the benefit of our customers.
From passenger and race cars to commercial vehicles and heavy trucks; from detailed analyses to complete modular solutions; from energy consumption optimization to environmentally-friendly measures and sustainability solutions – we have successfully implemented all this and much more over the past 20 years. And we are hungry for more.
+ System Simulation
Energy Consumption of the Vehicle
Optimization of Operating Strategy: Transmission Control Program, Hybrid Vehicles
Models, Software and Hardware-in-the-Loop
Thermal Management: Heating and Cooling Systems
Exhaust Gas Treatment
Longitudinal and Lateral Dynamics of the Entire Vehicle
Multibody Systems
+ Electrification
Complete System Design
Driving Performance
Cooling System
Electric Motor
Map Analysis
Batteries
Energy Consumption
Range Forecasts
Operation Strategy Optimization
+ Energy Analysis
Engine Mapping: Consumption and Emission
Friction: Engine and Transmission
Auxiliary Components
Analysis of Test Bench Measurements and Real-world Test Drives
Calculation vs. Measurement Comparison: Operating Strategies, Fuel Consumption, Electric Range, Thermal Behavior
+ Computational Fluid Dynamics
Motor Simulation (1D)
Cooling
Aerodynamics
Oil Circuits and Lubrication
Fluid-Structure Interaction
Multiphase Flow
+ Digital Solutions
Model-Based Software Development
Programming and Tool Development: MATLAB/Simulink, Python, C
Method Development
Process Optimization and Automation Solutions
Databases
ECU Development and Embedded Software
+ Certification
Consulting and Process Design
Consumption and Mileage Forecasts
Driving Resistance Determination
Control and Evaluation of Dynamometer Tests
RDE-Measurement / PEMS
+ Structural Mechanics
Static and Quasi-static
Structural Analysis
Fatigue Strength
Topology Optimization
NVH
Natural Frequencies
Vibrations
Harmonic Loading
Dynamic Processes
Crash
+ Thermomechanics
Temperature Field: Steady-state and Transient
Temperature and Structural Coupling
Plastic Behavior
Deformation
Fatigue Strength
Fatigue Simulation
+ Multibody System
Multibody Simulation
Kinematics Optimization
Elasto-Kinematic
Gasket Simulation
Convertible Top
Systems with Large Deformations
+ Electromagnetic Simulation
Thermal and Electric Coupling
Electromagnetic Fields
Antennas
Electric Voltages
Magnetic and Electric Forces
Eddy Currents
+ Meshfree Methods
SPH (Smoothed Particle Hydrodynamics)
Oil Simulation with Free Surfaces
Multi-phase Mixing Processes
DEM: Discrete Element Simulation
Transport Processes
Cable and Pipe Simulation
Cable Routing
Movement and Collision
+ Manufacturing Processes
Blanking and Punching Simulation
Filling Simulation
Casting Simulation
Welding Simulation
Additive Manufacturing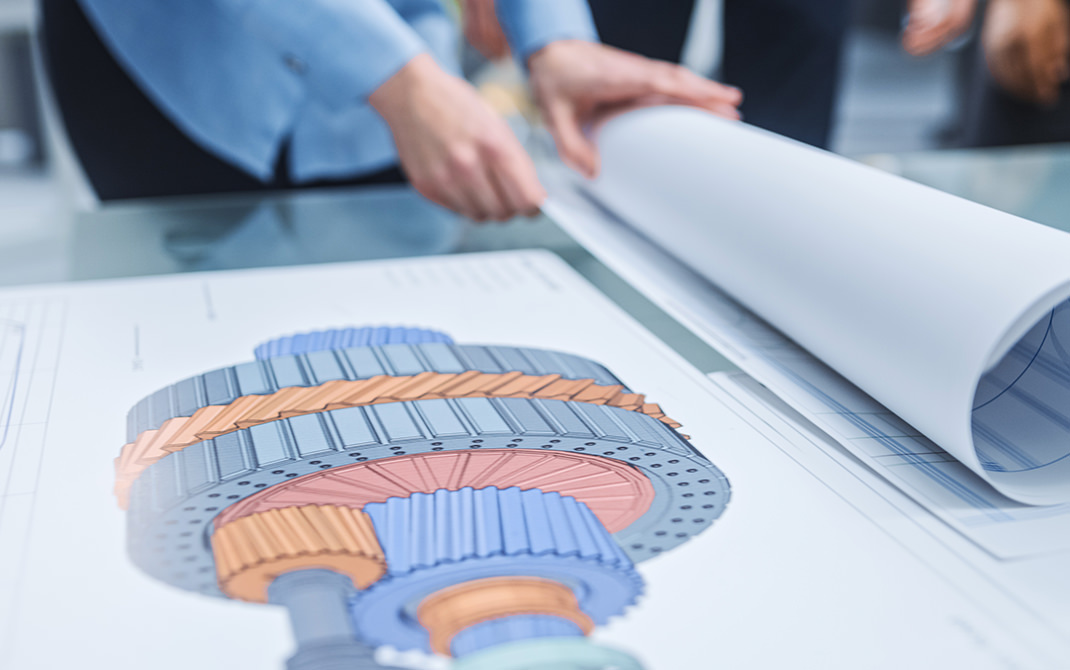 + Electric Drivetrain
Complete System Design and Architecture
Selection of suitable Drive Components
Concept and Development of electrified Gearboxes
Integration of Drive Module in the Complete Vehicle
Validation with Structural Mechanics and Thermal Simulation
Interface Definition mechanical, electrical and thermal
+ Software development for functional groups
Electrified drives
Energy management
Thermal management
Auxiliary consumer
Digitalization
+ Software/Application development for control devices
Software architecture
Control algorithm
Application development
Embedded software
Functional software
Application optimization
Testing and validation
+ High Voltage Components
Power Electronics, DC/DC Converter, OBC, Battery, Electric Motor
Mechanical Integration of all electrical components into the Design Space
Mechanical Component Design
Component internal Wiring Harness Development
Integration of the HV – Component in the Complete Vehicle
Component Cooling active/passive
Sealing Concepts
Validation with Structural Mechanics and Thermal Simulation
+ Wire Harness
Wiring Harness Architecture (Low- and High-Volt)
Circuit Diagram Development
3D Wiring Harness Model, Mounting and Fastening Elements
Electrical Contacts (Connect-Access)
2D Wiring Harness Drawings
+ E/E Integration
Concept and E/E Architecture Development
Selection of suitable components
Definition of E/E Interfaces and K-Matrix
Development of Function and Gateway Controlunits
System and Vehicle Commissioning
System and Vehicle Testing
+ Combustion Engine and Exhaust Systems
Exhaust Systems
Component Design
Validation with structural mechanics and thermal Simulation
Supplier Management
DMU in the Complete Vehicle
Release Process
+ Prototyping
In house, semi-automated Wiring Harness Manufacture
Procurement of prototypes in qualified supplier network
Supplier Management
3D-Printing
Test Bench Adaptions
Assembly and retro-fit of modules and vehicles
+ Wire Harness Manufacturing
Manual and semi-automated manufacturing of wire harnesses
Single pieces, small batches and retrofit solutions
Wire harnesses for automotive OEMs and TIER-1s, as well as for non-automotive applications
Modification of existing wire harnesses
Wire harnesses for prototype stages and mule cars
+ High Voltage Wire Harnesses
Manufacturing of automotive-grade HV harnesses
Processing of automotive-grade HV connectors
+ Cables and Wires
Automotive wires FLR, FLR-Y, FL-Y, etc.
Cross sections between 0,35mm² and 50mm² in various colour combinations
Optional printing on wires
HV wires
+ Wire Protection and Fixings
Automotive-grade tape for wet and dry applications
PVC and PUR tubes and corrugated tubes
Metal or plastic fixing components (clips, brackets, retainers)
+ Connectors and Terminals
Automotive-grade connection systems from our supplier base
Various terminal families from MQS to MAK with or without wire seals
Butt connectors and ring terminals for higher cross sections
+ Machines and Tools
Semi-automated cutting and stripping with Schleuniger Multistrip 9480
Hand crimp tools for the most current terminal families
Automated crimping für high cross sections
Jig-boards/formboards derived from design data
Electrical test